Dianne King
ABR, SRES, RENE SRS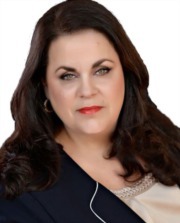 Testimonials
Thank-you Dianne for your patience during difficult times in finding me a condo to purchase. We looked at so many places and finally found the right location and condo for me. It suits me and the closing went without a hitch.
Dorothy
Dianne King is the quintessential Real Estate Professional. She is knowledgeable in all areas including oddities like lakefront and riparian rights. She was always responsive and professional. I would highly recommend Dianne for your Real Estate needs.
Andrew
Congratulations Daryl! Having Dianne on your team is a big plus. Dianne is one of the nicest people I have had the pleasure to meet. She worked tirelessly to ensure a smooth journey for us in the sale of our home and guided us every step of the way. I am now pleased to call her my friend. Hoping to see you soon Dianne
??
. Until then I wish you good health, happiness and continued success. You are the best
Karen
There are good realtors, great realtors, and then there is Dianne – who is truly in a league of her own. From countless showings to late night calls -- Dianne was 100% committed to getting us our first ever home and left no stone unturned to make that happen, and that too in an impossibly short time! We knew we could always count on Dianne's expertise for understanding the market, evaluating the properties, and coming up with smart strategies to stand out in the face of fierce competition. I cannot recommend Dianne enough. She will go above and beyond to be your trusted partner in the journey to finding your dream home!
Harshita & Vinay
Dianne King is by far the best realtor that I've ever worked with. She made the process of purchasing our home seamless. She dedicated so much time to my fiance and I. We honestly don't know how we would have been able to purchase such a beautiful home in this competitive market without her. Thanks Dianne, you're truly amazing at what you do!
Kimberly & John
More Testimonials